My roomate has taken to answering everything that suprises her in the least or she thinks "sounds funny" with "WHAT THE FUCK." I swear like it's going out of style but seriously, shake it up. And try not to laugh SO loudly SO often at things that just aren't funny.
Boy that was sappy. Some more pictures from Baldwin in March-ish!


I had just recently gotten this hat, and I was/am pretty enamored with it. I saw one in the subway in New York and spent a few weeks scouring Google with my mom until we finally found the website. It was a big hit amongst our group when I went to England, too.



(

-.-Collapse

)
This whole friendship making stage is so awkward, with a host of almost friends and my very close friends from Baldwin just making me think about how close I am not with anyone here yet. I mean, I don't even think we've been here for a full month so I'm not surprised, just a little...saddened maybe.
Current Mood:

tired

Current Music:

hallway crafting party
March at Baldwin was a good month. It was colorful, I was happy, things went so smoothly. I can't believe how long it's been- the scar on my foot from the science building door just might never fade, and I'll never forget the feeling of actualization I felt the first spring morning.
I guess I'm happy now, too, but I don't feel like I fill myself up right now. I don't have the friends, I don't have the routine, I'm just kind of in stasis. I look forward to breaking out.
I can't stop listening to Tegan and Sara.
My roomate gets crazier by the day. Who would have thought that was even possible? She's so involved in my life and what I am doing, like a nosey mother. But I'm not used to that crap because my parents actually respect my privacy and personal decisions.


Waking up in New York is one of my favorite feelings.



(

It's a little cold and rainy, but that is how I like it.Collapse

)
Laptop is back, yaaaay. Doesn't seem to be fixed, crrrrrrap. Hallmates are turning out awesome, yayyyyy, roomate is turning out psycho, aaaaaaaaaaack. Yearbook has asked me if they can use my pictures from the concert last week holy hell yeeeeeeeeeeeeeaaaaah.
Current Location:

new dorm

Current Mood:

content

Current Music:

Tegan and Sara
KKKKKKKKKKKKKK WHO SETS THEIR GODAWFUL ALARM CLOCK THAT SOUNDS EXACTLY LIKE A FIRE ALARM FOR SIX OCLOCK IN THE MORNING, THREE HOURS BEFORE ANY OF THEIR CLASSES BEGIN, AND THEN HITS THE SNOOZE BUTTON GOD KNOWS HOW LONG.

I ONLY DO NOT KNOW HOW LONG BECAUSE IT'S NOW 6:22 AND SNOOZE BUTTON IS STILL BEING HIT. FUCK. YOU.

In happier news, my laptop is back in my possession way early.
FUUUUUUUUUUUUUUUUUUCKKKKKKKKKKKKKKKKKKKK
Current Mood:

boiling

Current Music:

Abbey Road
Anyway, my laptop needs to be fixed up, which means two weeks at HP, which means last picture post for a while. Not that I've never gone longer than two weeks before posts.
(
My cat and some flowers, taken in May.
Collapse
)
Classes haven't really started yet, so I still feel a bit out of the groove, and it doesn't help that I don't like my roomate and feel kind of numb. The girls on my hall are nice, but we don't really connect.
So some moving out pictures, in memory of Baldwin I guess?
I think I'd be happy to never see a cardboard box again. A lot of the things I packed are still in boxes, waiting to go to my new dorm.
Well, I'm a little bit excited about this dorm because it's on the fourth floor and I might have a good view of the quad.
(
---
Collapse
)
I can't believe I move in on Saturday. I'm nervous, and nothing really seems to be certain. I can't imagine myself in any other college setting than Baldwin, but i hated it there. And I haven't packed at all, mostly out of denial. This is what I wanted-what I still want, and I should be use to pre-change jitters by now but I'm not.
Current Location:

compfy chair

Current Mood:

apprehensive

Current Music:

Spongebob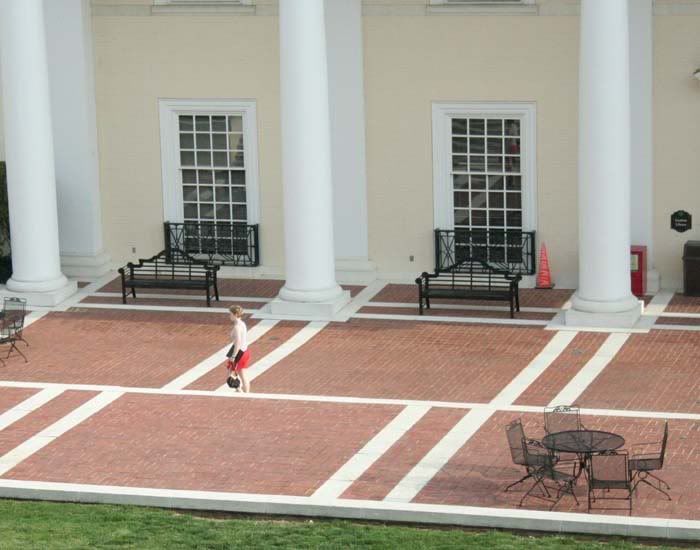 Girl in the red shorts? Craziest, most infuriating English classmate I've ever had the displeasure of knowing.



(

Is it bright where you are?Collapse

)
Well, I'm back home. It wasn't as relieving as I thought, but whatever. At least I have internet from my laptop again.


My wireless on my laptop has stopped working again, and I don't know when I'll have it working by. It appears to be an issue with the chip, not just the drivers, and so I have to order a wireless card but it'll be a while arriving and installing and what not so no pictures for who knows how long. :(
I'm going to see The Dark Knight tonight, which should be amazing.
Current Location:

beach, still

Current Mood:

beachtastic

Current Music:

It Just Is- Rilo Kiley



And today had been going so well. : /
So I just received my Wii today and, guess what, the TV is completely unresponsive. Won't turn on, won't call me back- I see how this relationship is. Also my laptop appears to be having some kind of driver issues and won't connect to the Internet. This post was made from a borrowed iPod touch which, let me tell you, is no way to access the Internet.